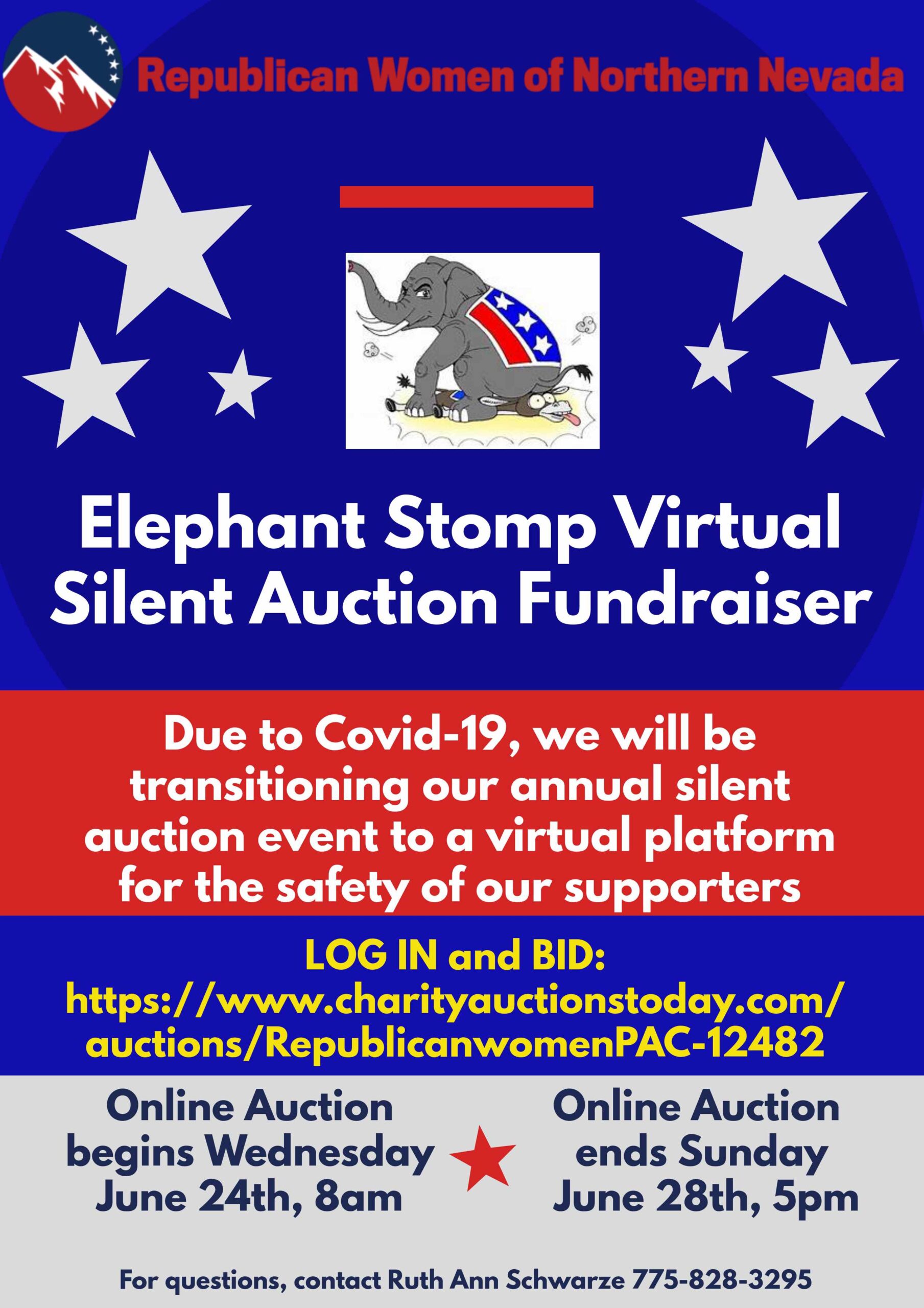 Elephant Stomp Virtual Auction - June 24th to 28th 2020
Due to Covid-19, we will be transitioning our annual silent auction event to a virtual platform for the safety of our supporters.
Login to make a Bid below!
The PAC was created as a facility to raise funds and receive funds from various clubs and donors in order to help fund the campaigns of conservative candidates running for office in the Reno area.
Heidi Gansert
Senate District 20, Co-Minority Whip
Jill Tolles
Assembly District 25
Alexis Hansen
Assembly District 32
Jim Wheeler
Assembly District 39

Lisa Krasner
Assembly District 26
Dr. Robin Titus
Assembly District 38